I've been asked to share how I automate some of my business processes. However, I will start by saying that what works for me, may not work for you. But I do hope you can apply my example to your own business situation. Remember, it's all about choosing the right tools to best serve your ideal client.
The contact request form on my website adds a contact record to my CRM (contact relationship manager) software as well as QuoteRoller, the software I use to prepare proposals for prospective clients. The proposal is emailed to the client and another application, RightSignature, is used for electronic signature acceptance of the proposal.
The next step is to have QuoteRoller create an invoice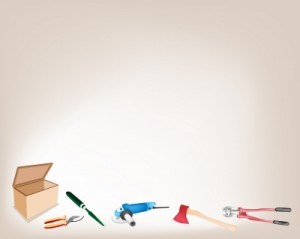 in Freshbooks, the time and billing software I use. The invoices and payments automatically go to Xero, my accounting software.
Did you notice no printing of paper was involved in this process? Even better than that, only a minimal amount of typing was involved.
By narrowly defining the services I provide, I was able to set up a catalog of services in QuoteRoller so that preparing a client proposal is done with a few mouse clicks and minimal editing.
By choosing software tools that integrate AND understanding how that data is shared, I set up a reliable and accurate business system that supports my business process.  If client information changes, I update ONE system and the rest automatically get updated.
Where should you start building your business system? Start with documenting your business processes and then think about what tools you need in order to support and automate those processes. Please do not over think this. Keep it simple! Focus on the tools and processes you need in order to best serve your ideal client. I wrote about software integration here.
By the way, most of the links in this post are affiliate links which means I may earn a few coins if you sign up via my link. It is no way effects the price YOU pay for the subscription. I only support software that I firmly believe are solid products. This is also not an all inclusive list of the tools I use for my business. If you peruse my blog, you can read about some of the other tools I use.
If you'd like help with this process, get in touch. I'd be happy to assist.
Please follow and like me: