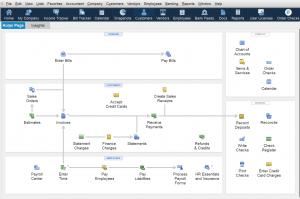 You don't have the time to guess when it comes to your business finances.
Are you frustrated with your bookkeeping?
Is your company set-up correctly?
Are you using all the features of Quickbooks Desktop to benefit you and your customers?
Learn how to use Quickbooks Desktop to grow your business!
---
Enter transactions like income and expenses. Learn which reports will help you understand the growth of your business – or lack of growth.
Learn the most common errors people make and how to avoid them.
In this course, you'll learn the basics of Quickbooks Desktop (Windows) and lots of tips and tricks that will allow you to get the most out of your Quickbooks Desktop software.
---
Why take my Quickbooks Online class?
I have 20+ years of accounting experience plus a Bachelor of Science degree in Accounting. For the last eight years, I've worked one-on-one with business owners either doing their bookkeeping or teaching them how to do their bookkeeping. I help business owners simplify and streamline their bookkeeping and understand what the numbers mean. My approach is practical and straightforward (i.e. this won't be six hours of upselling).
---
What you get
When you register for the class, you have the opportunity to tell me about your business and any questions you have. I'll customize the class to cover what matters most to attendees.
The class size is limited to ten participants so everyone has a chance to get their questions answered.
Six-hour deep dive into Quickbooks Desktop
---
Course Outline
Company setup.
Working with lists – customers, vendors, chart of accounts, products, and services.
Navigation – where to find stuff.
Creating transactions for customers and vendors.
Bank accounts – transactions, reconciling, troubleshooting.
Reports – running, customizing, understanding them.